Airdrie United Aztecs  
---
Airdrie United Aztecs were created in 2015 due to the growth of the soccer community. The team plays in Womens open division 4.
We are a fun group of ladies playing to win on the field and having fun together off! We're always looking to improve and expand our playing and coaching squad. If you're interested in joining us get in contact!
Our outdoor summer season runs from May to September with try outs for all teams taking place in March and April.  

Our indoor winter season runs from November to March with tryouts for all teams taking place in October.
OUTDOOR 2018 - TRYOUTS SOON!
The Airdrie United Aztecs are holding Open 
Tryouts for the outdoor season SOON.
Please let us know your most recent level of play, team's played for, and your preferred position.
Proudly sponsored by:
  Team Contacts  
        Gino Gamboa
        403.671.4607
  LEAGUE STANDINGS, SCORES, & SCHEDULE  
ARCHIVE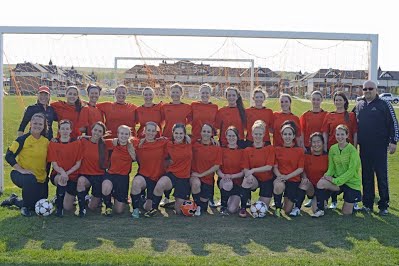 Airdrie Unied Aztecs Over 30's   - Team Under Construction! Contact us if you're over 30 and interested
        Gino Gamboa
        403.671.4607
        OR