We thank all our sponsors and community supporters for their support and encourage you all to support them.
BECOMING A SPONSOR
If you have interest in becoming a sponsor of a team or the club in anyway please contact us at
[email protected]
---

LeapCloud provides Cloud Computing Solutions as a service to businesses and nonprofits nationwide. Their services are designed to help your business grow, and protect the organization you've worked so hard to build. LeapCloud will manage your IT without you investing in infrastructure by providing next-generation cloud IT services designed for small business needs. 
---
Modus
 specializes in the design and build of high-performance modular buildings. 
The Modus, industry-leading, system-built process provides attractive, permanent accommodation solutions to a wide range of clients covering a number of sectors, including commercial, educational, healthcare and public.
---

Grace Family Dental is operated by our very own Airdrie soccer teammate Quoc Quach who makes sure we all have a great smile!
Located in Airdrie on Stonegate Drive just off of Veterans Blv, Grace Family Dental is a team-spirited, patient-centred office. Our team is devoted to having a positive impact on our clients through our ability to help them choose the best dentistry for themselves. Give us a call for all your family dental needs at 403.980.7555
---

For latest news and deals got to:
FACEBOOK:  
https://www.facebook.com/TommyGunsOriginalBarbershop
Tommy Guns Original Barbershop offers everything guys want in a barbershop – convenient 5 star service in a casual atmosphere a guy can feel at home in.
From regular haircuts to old-school services like hot towel shaves and facial detailing with a few bells and whistles just for fun. No appointments needed....just walk in. 
Big screen sports in the waiting area, along with I-pads and arcade style games. There's even televisions in the mirror while you get your hair cut, enjoy your free cold beverage and scalp massage fit for a king!
Contact Michelle and her team at 403-948-0075 for more details or just show up!
Unit 2161, 2800 Main Street, Airdrie (near Walmart).
---

Erik Van Der Linden is a longtime Airdrie resident and along with his wife and 3 kids he's very much part of the community.
Erik services the Airdrie, Carstairs, Cochrane, Okotoks, and Calgary areas and specialises in New Construction, Farm & Land, Investments, Business Opportunities, Relocation, Foreclosure Property, Luxury Homes, Residential Acreages, Development Land, Condominiums, International and Buyer Brokerage. Contact Erik for your Realty needs and tell his you're with Airdrie soccer!
---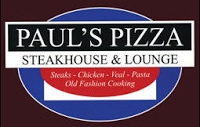 Paul's Pizza Steakhouse & Lounge 
has been a longtime sponsor of our Over 45's squad. And if there is one thing the old boys know well it's good Pizza and Beer!! Great Food, Great Prices, with Great Service, Paul's Pizza is always getting rave reviews and high scores on the 
Urban Spoon website
.
Give Paul's Pizza a call and tell them you're with Airdrie soccer! 403.948.9888
528 2nd Avenue SE,  Airdrie
---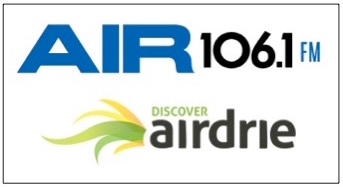 AIR 106.1 and Discover Airdrie website are our local community supporter. Focussing on current local  news and helping our community grow the AIR 106.1 and Discover Airdrie team do a great job in sharing all our community stories and events to bring us together.